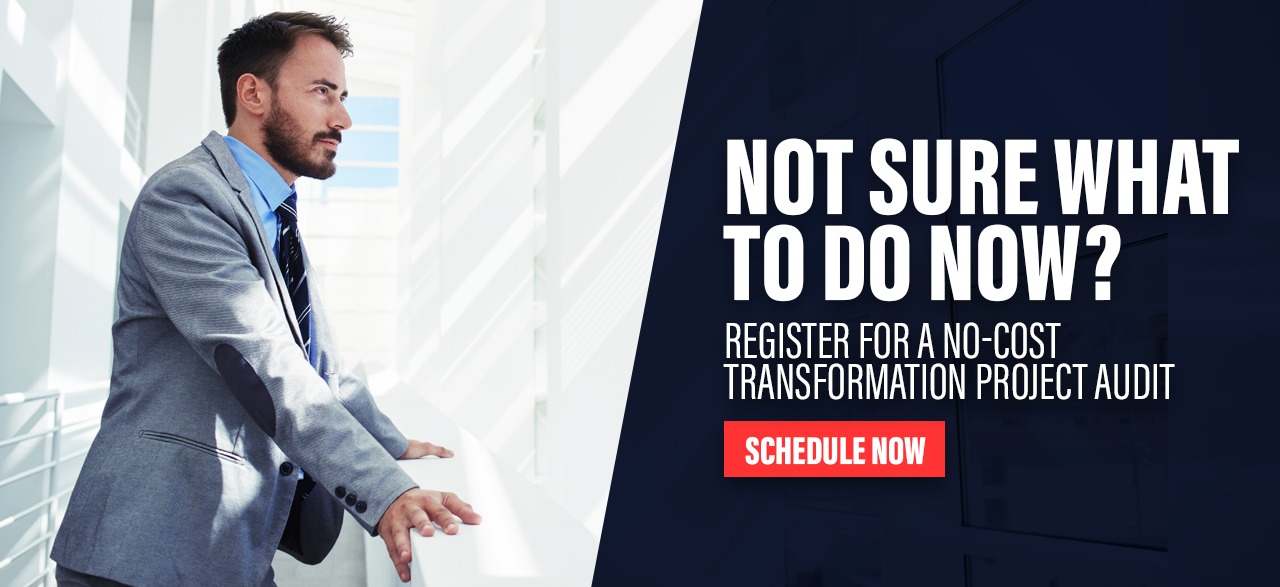 Our team is here for you during these changing times...
Chances are, your transformational needs may look different now than just a few months ago. Some face a need to right-size their projects to fit changing realities. Others face shifting customer behavior and unpredictable increases in demand, placing a strain on current business and technology landscapes.
Regardless of where you stand, we are here to provide independent and technology-agnostic advice. Register below for a complementary review of your digital transformation strategy, plan, and overall project to ensure that you are prepared for today's realities.
This 2-hour workshop will cover topics such as:
Overall strategic alignment with your current realities and needs
Validate or redefine your project plan and resourcing based on an evolving landscape
Validate your change management and human capital management strategy and plan
Identify opportunities to right-size your monthly spend and run rate
Identify higher-value alternatives to in-progress technology initiatives
Contract compliance and renegotiation opportunities
Other topics unique to your situation
This offer is available for a limited time, so please register below to reserve your spot. We will be in touch shortly to confirm video conference details.
Register Now!